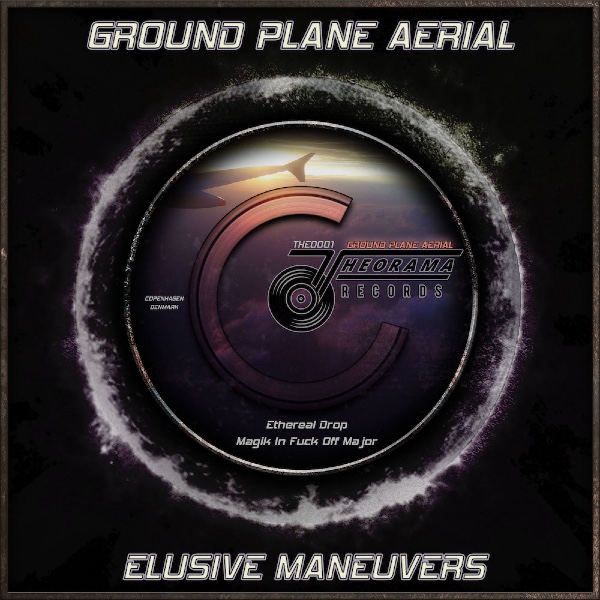 Copenhagen-based musical adventurer Ground Plane Aerial returns with the latest instalment under his recently birthed moniker – this time launching his very own Theorama label project with a typically expressive 'Elusive Maneuvers' EP.
Ground Plane Aerial is the latest incarnation of the mysterious man behind the highly regarded Paxton Fettel project. With countless releases under his belt on much respected labels – including Delusions Of Grandeur, Kolour LTD, Apersonal, and regular home Greta Cottage Workshop – the new nom de plume is an exciting new vessel from where he intends to advance his odyssey into house-inspired jazz-funk futurism. Fresh from inspired releases and remixes on Apparel Music and Tensnake's True Romance, his latest offering is every bit as striking as we've come to expect from the maverick producer.
The lively tempo, dramatic stabs and elegant musicality of 'Ethereal Drop' render it an esoteric classic in the making. Guitar picks burst into life over lush pads while synth arpeggios meander across the panorama. Rich with intelligent musicality, the arrangement ebbs and flows blissfully before eventually disappearing into evocative violet skies.
'Magik In Fuck Off Major' belies its cheekily confrontational name, as intricate layers of jazz-tinged keyboard licks make way for delicious chord progressions. The crisp rhythm stealthily builds before a deviant funk-fuelled synth line joins the action to add a freakish intensity to the delightfully distinctive cut. Simultaneously detailed and spacious, the music overflows with originality while retaining a floor-focused edge.
iTunes