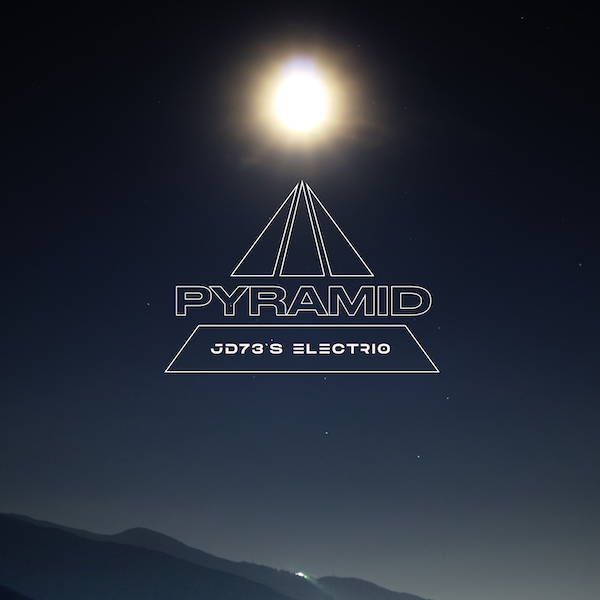 Martin 'Atjazz' Iveson's 'Atjazz Record Company' are to release JD73's ElecTrio and their new record 'Pyramid'

Dan Goldman (aka JD73) is an internationally renowned and respected producer, keyboardist, journalist, and Rhodes piano player/technician. Dan hails from Leeds in the UK (where he still lives) and started playing acoustic piano aged 5, after his parents noticed his ability to copy tunes that he heard on the radio and TV. He subsequently went on to gain classical Grade 8 piano/theory with distinction and 1989 he won the Fox's prize for electronic keyboard performance whilst studying piano privately and also has a BA honours degree in Jazz Studies from Leeds College of Music where he was also awarded the College's coveted prize for Electronic Keyboard playing in 1998.

Since then he has gone on to work with numerous globally renowned artists and acts as a Rhodes player, co-writer and keyboardist, including with Morcheeba (as their full-time touring and studio keyboardist (2000-2008), where he completed 5 world tours, headlined Glastonbury World Stage twice and played at many esteemed venues including the Hollywood Bowl and The Royal Festival Hall (to name just a few) whilst also playing on globally acclaimed TV shows including Tonight with Jay Leno, Late Night with Conan o' Brien and the BBC's Later With Jools Holland.

Not only has Dan played Rhodes/keyboards with/alongside some of the most respected artists on the global electronic/funk/soul/jazz stage, including with Nightmares On Wax (current musical director and co-writer), Tito Jackson, Acid Mondays, The Brand New Heavies, Kirk Degiorgio's Beauty Room, Cool Million, Chip Wickham, Natasha Watts, Leon Ware, with members of Incognito and Jamiroquai bands and Pee Wee Ellis' Funk Assembly (James Brown's co-writer/arranger), he is also a well-established artist in his own right under the JD73 name releasing 4 albums on some of the most respected labels in the world including US label Ropeadope, Dave Lee (Joey Negro's) Z Records, Splash Music Productions and more recently, Atjazz Record Company for his debut ElecTrio record, Pyramid. He has also played keyboards on/remixed tracks for many artists including Incognito, The New Mastersounds, Bill Laurance (Snarky Puppy), The Haggis Horns and Nightmares On Wax.

Dan has also been a respected keyboard/hi-tech reviewer at Future Music Magazine/Music Radar since 2007 and has also been a go-to sound designer for many of the major keyboard/synth manufacturers whilst also featuring in world-wide product launch promo videos/demo's for Korg's SV-2 and Behringer's DeepMind 12, he is also known worldwide for his expertise as a Fender Rhodes and vintage electric piano technician/specialist.

In 2012 Dan established his ElecTrio, which has since gone on to become one of the most respected Rhodes piano led, funk-fusion bands around, also featuring the talents of Hamlet Luton on bass and Gordon Kilroy on drums. This powerhouse Rhodes-piano-led fusion-funk trio was established in Leeds, UK, in 2012. Between them, Dan, Hamlet and Gordon have worked with a veritable who's-who of funk, soul and electronic artists including Nightmares On Wax, Morcheeba, Peven Everett, Tito Jackson, Leon Ware, Nate James, Pee Wee Ellis, Natasha Watts, Eddie Roberts and The Haggis Horns.

The band has also supported artists including Alice Russell, Cymande and José James and wowed crowds at prestigious venues and nights including Ronnie Scotts, Jazz Re:freshed and Manchester, Gateshead, Cambridge and London Jazz festivals. Playing adventurous and hard-hitting original compositions, they are heavily influenced by legendary funk-fusion artists of the 70's, including Herbie Hancock and The Headhunters, Bob James, George Duke, Patrice Rushen, Jeff Lorber, Brian Auger and Chick Corea. You can hear their inspirations blended together with their own unique twist.




JD73's Electrio – Pyramid is out on Friday Jan 15th and you can buy it here –
https://www.atjazz.co.uk/label/