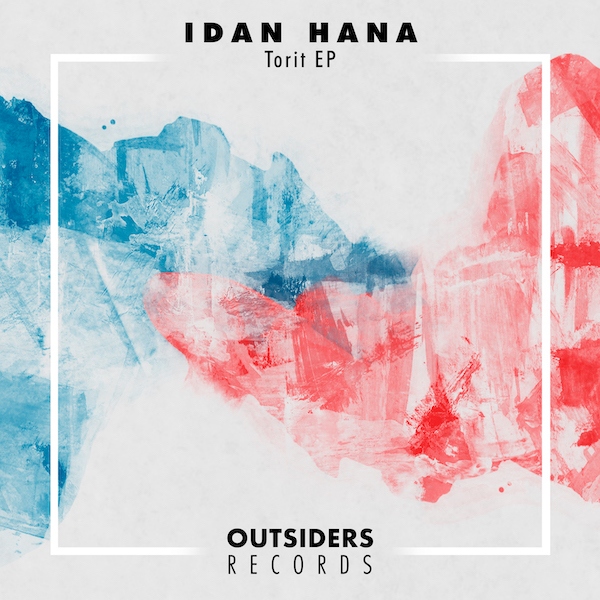 Idan Hana originates from Israel but today is based in the sunnier climes of Los Angeles. He's a dj and music producer who has been involved in the music industry for over 20 years. Idan is the co-founder of the leading music institute BPM College and he represents a sound philosophy of uplifting groove and mindfulness calm. In each of the pieces that make up this release, you can see a base rooted in Deep House, with classic sounds, soft melodies, warm synths and drums with a lot of grooves.

His sound philosophy is simple as it's all about the uplifting groove. In each of the cuts that make up this release, the base of the tracks is rooted firmly in deep house with classic feels, soft and gentle melodies, warm synths, and drums with a whole lot of groove.

The title track 'Torit' introduces us to the world of the producer, as its bass beats will get you moving and its wurly retro melodies will take you high. '5 Min' is warm and nostalgic, as the vocal, bass and chords introduce the listener to a mantra that is difficult to shake off once it gets into your head.

Bringing bags of swing inside the bass, 'Noon' is accompanied by soft pads and distinctive chord progressions that grow in intensity as the track progresses, weaving together a subliminal vocal with lush and delicate arpeggios.

EP closer 'Not Everything Need to Be Perfect' is filled with a deep house intensity that generates a temperature all of its own. Its ambience and chords take you deep and down while the bass groove holds the dancers' feet firmly to the dancefloor.





Idan Hana 'Torit EP' is released to Outsiders Records on 11th Jun
Support the artist, support the label, buy your music! Buy here – https://www.traxsource.com/title/1558073/torit