First release line up! – Al Mackenzie . A Man Called Adam (Live) . Bent (DJ set) . Chris Coco' The Chill Out Tent . CoOp featuring Afronaut, Mark Force & special guests . Dom Servini . J. Felix (live) . Kelvin Andrews . Nancy Noise . Nick The Record . Sophie Lloyd . The Egg (live)
​Affy Go Bang . Alice Palace . Black Octopus . Gramme (live) . Jaime Read . Jayne Winstanley . Kinfolk . Love FM (live 1BTN broadcast from the festival) . Love Is The Message . Peza . Roots Garden Soundsystem . Silent Disco . Transformer (live) . Wildblood & Queenie … + many more TBC
Let's go back, way back, to Summer 2022 … maybe not that far back then… anyway! Last Summer we were treated to a lovingly curated weekend of music, set amongst the backdrop of the stunning surroundings of the Bentley Farm Estate, in the East Sussex countryside, just 20 mins from Brighton and a couple hours from London. The mood and atmosphere was warm, inclusive and perfectly fitting for the name of our little gathering – as it was then – 'Where Love Lives' and that incredible few days delivered exactly what it said on the tin.
So, here we are in 2023 and we are delighted to announce that we are once again returning to the same location, with our super exciting, new, family friendly, music festival. As some of you may already know, we had a slight legal wrangling over the previous name and after agreeing that we would only use it for the first year, we have now settled on the new name – 'We Are Love'
It really is all about the love for us and we would therefore love to invite you, our friends and family, to come and share in more of the same. As always, the primary focus is on the diverse and eclectic music policy, taking in a very broad brushstroke of our musical tastes – acid house, Balearic bliss, ambient soundscapes, jump up jazz, sassy sunshine soul, roots and reggae, worldwide goodness, blazing beats and breaks and so much more! We have upped the ante somewhat and have focused our attention on three main areas of music.
1. The Woods Stage
The Woods stage will play host to a number of respected DJ collectives, who will be curating an all day schedule featuring a selection of super dope selectors. Starting at midday and taking you through into the darkness of the early morning, this is the place for you to get your heads down and your stomp on!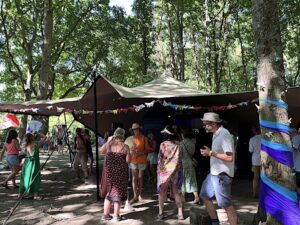 2. The Chill Out Tent
Chris Coco's superb 'The Chill Out Tent' will once more make the journey with us, taking in a weekend choc full of laid back, Balearia featuring incredible DJ's, blissed out acoustic action, as well as a focus on wellbeing and soundness. This year we are looking to expand on TCOT to include a low/no alcohol bar and create more of a destination feel to the tent and immediate surrounds.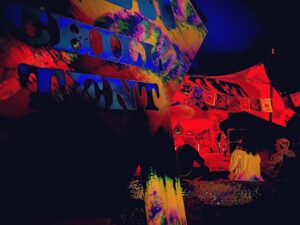 3. The Live Stage
Lastly, we are delighted to announce the introduction of a new live stage, which will play host to a daily line up of artists, bands and DJ's and provide the perfect alternative stage to complement the other musical entertainment on offer.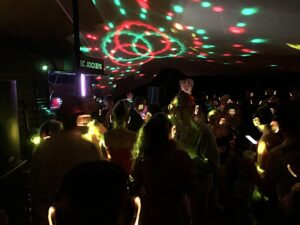 In addition to the music, we will be providing a sizzling smorgasboard of independent, artisan food and drink options. There will be early morning mindfulnessand wellness sessions, including a gong bath and yoga. We will be providing more entertainment for the youngsters, with a 5-a-side tournament, workshops, DJ classes, kids entertainment tent, woodland activities, miniature railway and more. We have a number of different camping options including campervan area, glamping, quiet camping and general camping.
There's a whole lot more on offer and at less than £100 a ticket, we would wager that this is the most reasonably priced, music led, family friendly festival on the calender.
We are Love! Are you with us?
Ticket Link – https://www.eventbrite.co.uk/e/we-are-love-tickets
Adult 2nd Tier weekend: £79
Adult 3rd Tier weekend: £89
Kids 2nd Tier weekend: £40