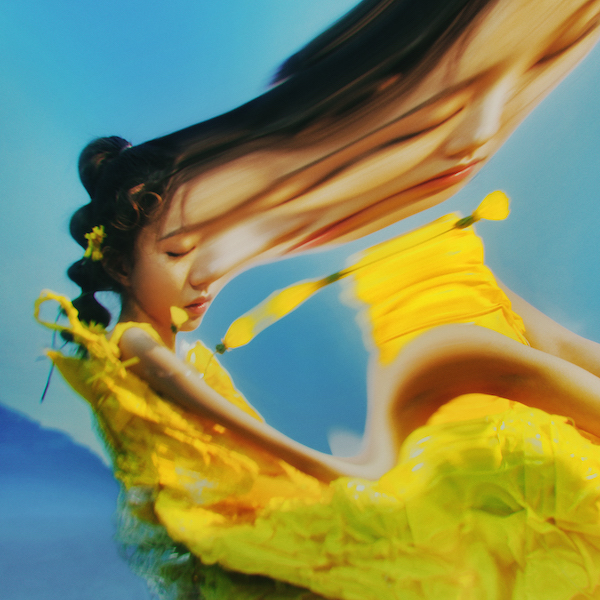 Up-and-coming Korean talent Didi Han follows up to the promises of her debut EP with "Wake Up", her sophomore five-track sortie on Roche Musique, released on 23 July. Inspired by a trip to Bali in 2020 and featuring K-Pop legend Wansun Kim, Lydia Lee, L-Like and rising French rap artist nelick, on vocals, the EP beams us up to a safe haven for all things jazz house, rife with the right amount of coastal-tempered suavity, laid-back groove and loungey pop melodies to have you zoning out into a bubble of Café del Mar-esque meets of-this-day autotuned ambiences, primed for extended use both on and off the dancefloor.

Born and raised in Seoul, Didi Han's passion for the arts began in high school. During her time at university, where she majored in art and textile design, Didi worked as a designer. Didi Han first began blurring the lines between the arts of fashion and music after working as a music director for fashion shows and selecting music during fashion week. It wasn't long after that, that Didi went to DJ academy to learn how to DJ, inspired by a performance from Nicolas Jaar.

After her success as a member of the "Deluxe Seoul" collective, with whom she played at multiple popular venues across Korea, Didi Han was asked to perform for the world-
famous Boiler Room platform on two separate occasions, and later toured across Europe and Asia. While active as a DJ, Didi Han discovered a desire to create her own music. Her 2019 release Forest gave her fans a glimpse of exciting production activities to come, featuring a low-fi texture and the sound of a flugelhorn.

Wake Up is the first project from Didi Han on french label Roche Musique. The 5 track EP was completed after the Seoul based- producer's trip to Bali in 2020. Inspiration from the sounds heard and the experiences had in the warm sunlight and emerald ocean, are what influenced the chill house tracks. Here, Didi Han introduces a mellow and melodic debut-EP which features a lots of percussion. Wake Up mixes elements of hip hop, jazz and house, and features collaborations with established artists such as Wansun Kim, Lydia Lee, Nelick and fellow Korean producer, L-like.
Already keen on Roche Musique musical identity, she quite naturally decided to release her first project under the French label.
"We first met in 2018 while Roche Musique was touring in South Korea, we instantly matched around our vision of the club scene : fresh, bold and spontaneous! In 3 years we had time to build a genuine relationship."

Collaging organic tapestries and crisp jungle breaks with silky-smooth vox, the positive- minded "Good Times" breaks the journey in on an equally dreamy and dynamic note, ushering its listener into a luxuriant forest of sound where echoes dance and entangle symbiotically.
Title-track "Wake Up" then breathes in further jazzy accents into its chill house swagger, smokey piano chords cascading over a classic stepping rhythm, full of skittish drums and reverb-clouded synths.
"What You Love" compiles the whole panoply of summery flavours, addictively insouciant
melody and multi-layered synth sparkle to have the listener tobogganing his/her way through vivid dells of playfully rousing beatmaking and suave vocal lines straight out 90s-pop- infused dreamy interstates. The result is a buoyant, fluttering gem effortlessly cruising the interspace between classic filtered house, balearic-informed jazz and neo-disco escapism to weave its own seductive grammar of debonair, summer-scented boogie. Hip-swaying number "Something Like This?" featuring Lydia-Lee and L-Like will have dancers whirling and swirling with its impeccably laid-down mix of Cuban jazz tropes, soulful hooks and forward-moving 4×4 chug.
Final track "No Kisses" is a slo-mo love tune featuring rising French rap artist nelick.
Drenched in texture-wealthy downtempo house and solar-powered balearic hip-hop, Didi Han sweeps the cursor from melancholic states to redeeming uplift with effortless ease; continuously blurring the line between wistful oneirism and an in-situ reality where each bar brings its very own string of familiar snapshots, bitter contradictions and carefully connected memories.




Didi Han – Wake Up EP was released to Roche Music on 23rd July. Please support the artist & the label and buy your music! Listen and buy links here – https://lnk.to/didihan-wakeupME