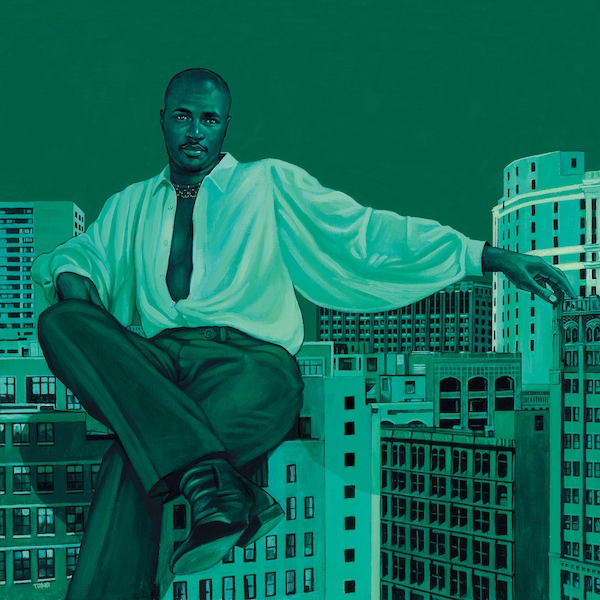 Cosmocities is a French label established in 2019, by Matthieu Soulié-Strougar. Based in Dijon, a city with a culture and history for churning out very decent electronica. In the nineties club l'An-fer was a pioneer for that culture, with Laurent Garnier as resident before he was at The Rex. Cosmocities releases have included Leif, Segue, Jitwam, Jaime Read, Inner Science and Inkswel, with remixes from broken beats Agent K aka Kaidi Tatham, there's also a Delano Smith release in the pipeline.

Cosmocities introduces Billy Lo, a trio hailing from Detroit. Billy Lo is a collaboration between Bill Beaver, Darryl Tiggs and Darren Abrams. As a vocalist, Beaver (aka Billy Love) has collaborated on Sound Signature, Still Music and Moodymann's Mahogani Music. Darren Abrams composed the Detroit House classic 'Loose Piano' on 'Detroit Beatdown Volume One' on Third Ear Recordings. This crew have a deep and credible history.

'It's the Life EP' contains a repress of a Detroit forgotten Classic originally released on Universal Frequency Modulations Recordings in 2002, currently changing hands on Discogs for a fair few quid. This time it gets repackaged with a remix from NDATL's front man Kai Alce. The EP is completed with two additional originals.

Tracklist
A1 It's The Life *
Written By Bill Beaver, Darryl Tiggs, Darren Abrams
A2 Do U (Play Around)
Remix By Darren Abrams
B1 It's The Life (Kai Alce Interpretation)
Remix By Kai Alcé
B2 Is It the Music
Written By Darren Abrams, Darryl Tiggs, Bill Beaver

Sleeve art is by Tokio Aoyama.




Billy Lo 'It's The Life EP' is out on Cosmosities Records on the 12th February.
Pre-order link here – https://www.phonicarecords.com/product/billy-lo-its-the-life-pre-order-cosmocities-records/170822