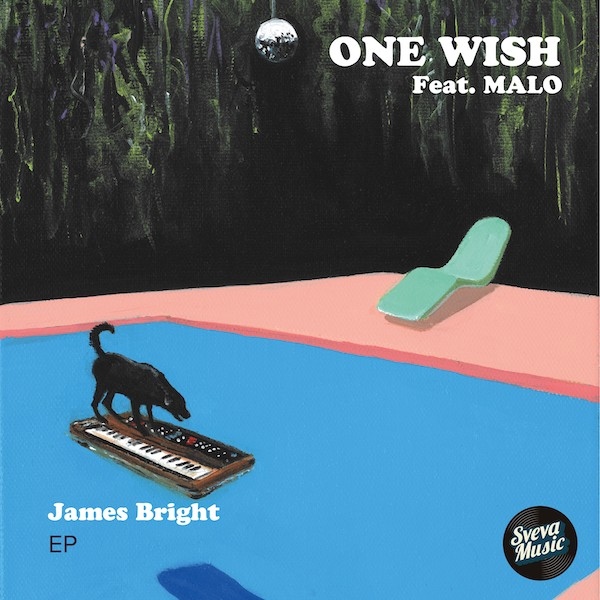 Balearic inspired beatsmith, James Bright, makes a welcome return to the studio with his new EP 'One Wish', which features Danish singer MALO
James' prolific output continues as he brings the sunshine once more, following a busy Summer, which saw a steady stream of high-quality releases find their way into the record boxes of some of the great and the good of the scene. As diligent a producer as any, James has a skill for composing bewitching ambiosonics, which have seen releases on the likes of Nang, Cafe Del Mar, Milk & Sugar, and NuNorthern Soul. As the catalogue grows, so does the army of supporters, as this talented composer continues to ignite the imaginations of his listeners. The new release sees a return once more to SVEVA MUSIC, with a blissful and captivating 4-tracker skirting equal measures of cosmic allure and heartfelt intention.
Joining James on this new release is leading Danish singer-songwriter Malo, who features on the touching title track, 'One Wish'. MALO has enjoyed multiple hits across Europe and her 2019 album 'Who Am I' was released through Hans Zimmer's, Extreme Music. MALO's tracks have also featured on numerous movies and TV shows and her next EP with Zimmer is currently in production. Having been introduced via a publishing interest at SVEVE, there was no looking back for these talented producers, as James and MALO bonded to make this new record.
The title track gracefully bubbles as its delicate textures embrace the blistering honest lead vocal, with unshakeable machine drums leading the melancholic rhythm into understated acid realms
'Moonscape' sees a hypnotic bass hook and driving chords give an instant and memorable impression. Chugging rhythms with heady delays and heavenly strings leads to a wonderfully atmospheric experience, as it evolves into a stellular synth charge, launching the track into new realms.
More bugged out synth work combined with a gentle, tribal sensibility leads the way, with the striking and spirited third track 'The Nameless'. Pulsating drums, vocal chants fuse with joyous melodies, resulting in a grandiose hot and exotic wonder of unknown tropical landscapes.
The final piece of the EP sees the subaqueous sonics of 'Neptune Blue' confound, as they illustriously combine, submerging the listener into warm, crystal waters before whirling synth patterns elevate the track to the next level. Snappy drum beats, dainty pads, and celestial refrains complete the composite tapestry.
This new EP for James Bright once again highlight's his refined attention to detail in his ever impressive productions.
James Bright 'One Wish' ft Malo is releases on SVEVA MUSIC on 15th November. Support the artist, support the label, but your Music! Stream and buy here – https://lnk.to/OneWishJamesBright/