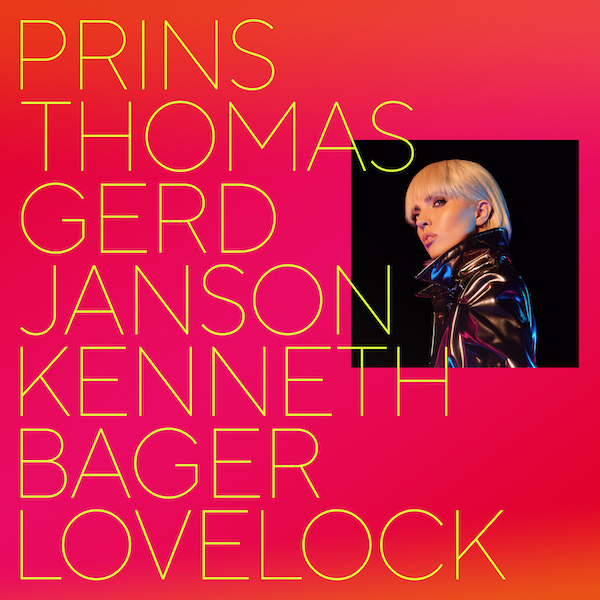 Ready in LED is an electronic project by Kyiv based singer and sound producer Olya Dibrova.

Emotional and multi-talented girl who is inspired by classical music as much as bright dresses and vintage analog synths. Olya is a well-educated academic musician (vocals and piano) and a program manager at the classical music local radio station called ISLND. By day, she is a music gear geek who spends all her free time in the studio, by night – seductive disco princess who loves partying and dancing! Her music is driven by 3 main elements: bizarre neon pop (inspired by the latest Kylie album), powerful synthwave analog basses and piano solos from the romantic era … Say hello to Pyotr ILX Tchaikovsky!

"I'm a big Disco fan. Many believe that the best years of Disco are far behind us. And even if you create it in 2021, your tracks will still sound like something from the 80s. I heard this idea many times and decided to change the whole situation!" says Olya Dibrova, ideologist of the Ready in LED project. Before recording her debut release, she set herself the task of making atemporal Disco music. "I try to take a little bit from different eras. 70's soul like Imagination or Kool & The Gang. Romantic soft rock like Toto. Italo disco (Mr. Flagio!). And, of course, I'm a big fan of synthwave aesthetics – music, cinema, art, graphics, and even computer games. Synthwave is an endless source from which I can draw inspiration and new ideas," says Olya.

Inspired by the music of the past, she strives for the current sound of the Norwegian, French and German electronic music scenes, calling the sound of it as disco moderno. "Who knows, maybe I'll come up with our own unique Kyiv-disco someday!" the artist jokes.

With her release, Ready in LED takes the first step towards that goal. The 4-track "Unreal EP" features a wide range of disco music. From the festive NY garage-inspired single "TMO" to the sensual "Feel" with George Michael's ballads aftertaste, Olya goes a long way of transformations. This release begins as an easy story of a girl who is not afraid to be the first dancer on the empty dance floor. And it ends with a confession about finding your own music destiny. Right in the middle, there are two main bangers – people pleasing disco-pop single "Whatever" and the atmospheric synth-pop "Only Tonight" with a bow to Spandau Ballet.

Olya recorded all songs for "Unreal" in 2020 at the Kiev studio Artreform Records. The mixing engineer of this release is a famous DJ and disco producer from New York Justin van der Volgen – boss of the My Rules label and ex-member of the band Chk!Chk!Chk!. "Unreal" is the first release from Olya's own label Horny City (via The Orchard).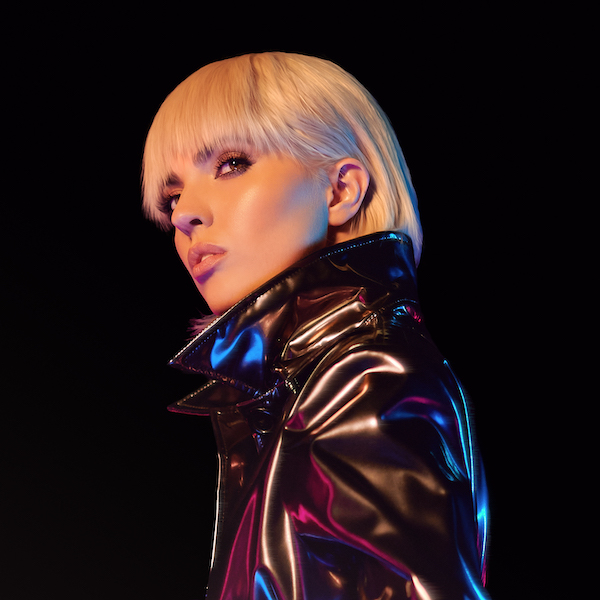 Unreal Remixes EP
In support of the Ready in LED's debut release, the remixed EP is released with reworks from four well-known electronic musicians. "A super line-up that you often cannot even see in one album from big stars! And for the debut release of the project from Kyiv, this is absolutely fantastic! A dream!" says the manager of Ready in LED and the Horny City label – Kyiv based DJ and promoter Pavel Plastikk, whose series of LOW Parties is known all over the Europe.

The release opens with a monstrous banger from Gerd Janson. The boss of Running Back label made a prime time killer flavored by the sound of New Order and early Depeche Mode. Followed by signature Nordic sound full of the synth cascades, percussion, live bass & cowbells –– hypnotic and refreshing remix by Prins Thomas! Balearic king Kenneth Bager takes the wheel with his chilled and mellow version of «Feel» –– as the result we have a very stylish work from the main star of the Danish electronic scene and the boss of Music for Dreams label. For dessert – not just a remix, but a live rework of "TMO". Live drums, guitar and strings: epic space funk performed by New York musician Steve Moore, who is equally good as solo techno artist Kompakt, as a part of the industrial/rock band Zombi. And of course as his synth-disco project Lovelock»

Unreal / The Movie
A short musical film based on the debut release of Ready in LED – Unreal. In the center of the plot is a lady who traps into the underground company "Capsule". In the Capsule laboratory, the professor and his assistant are investigating an experimental technology when a person can reveal their highest potential in dreams.
For the Olya's character, immersed in sleep, two installations are loaded. The first installation looks like a scene from a retro synthwave poster. Purple smoke, night and a rare 1986 Chevrolet Corvette. Here she gives freedom to her body, movements and dance.

In the next "vision" she finds herself in a bizzare cafe, where strangers drink orange champagne, same color as her costume. They approach her, watching and waiting. But it only provokes her to a make "quantum leap" – a piano solo that awakens the music inside her.

Having settled in her visions, the heroine violates the professor's plan and follows her own path. The professor stops the program just to observe her internal search. The heroine sees a "dream in a dream". She lies in the same capsule, but completely alone. And sees flashbacks from the distant past.

After leaving the capsule, Olya's character is going to meet her own super-potential. Her special power and calling, is an amazingly shaped synthesizer that resembles a honeycomb with an alien glow. Meeting with this strange apparatus is as deep, intimate experience as a memory from the childhood, where she reaches for the magical glow of the old Soviet tape recorder "Mayak" starting to pop up. Its green glow serves as her guiding light and comes to her in the form of a green aurora borealis outside the window of a skyscraper in a gloomy and dark metropolis.

This mini-film is inspired by the sci-fi thriller "Beyond the Black Rainbow" by Canadian director Panos Kosmatos. The director of "Unreal / The Movie" is the famous Kyiv film-maker Mitti Misura. The author of the video for Ukrainian top artists – Ivan Dorn and The Hardkiss. Filming took place in the futuristic IT-hub Creative States and in a tunnel inside an unfinished giant bridge in Kyiv across the Dnipro River. In role of the professor starred Sergey Yatsenko – co-owner of the famous nightclub Closer and founder of the international festival Brave! Factory Festival.

Live
In the final scene of Ready in LED – Unreal / The Movie, the artist will meet a truly unique instrument, on the luminous panel of which there are more than 250 (!) Keys. This is a newest product of the Canadian company Isomorphic Keyboards. A micro-tone keyboard called Lumatone. For Ready in LED, the developers sent the world's first copy of Lumatone. "I believe that with Lumatone my future shows will become an exciting musical and light adventure for the listener and viewer," concludes Ready in LED

Support the artist, support the label! Don't stream, buy your music! Listen and buy here – https://readyinled.bandcamp.com/album/unreal-remixes/