Well, 2021 was another unusual year that's for sure. It started badly, then brightened up, gigs, festivals and clubs briefly blossoming, and ended in more uncertainty and question marks over the future. It was, on the flip side, another good year for radio as we sat at home poking swabs at our tonsils. 
1BTN expanded its scope dramatically, bringing new selectors from around the globe into the family and hosting a series of takeovers through the year. We kicked off in January with A New Perspective, an all day celebration of the modern day jazz scene with a dope line up, including Ashley Henry, Nat Birchall (a 1BTN resident), Ayo Salawu, Vibration Black Finger, Zara McFarlane and Rosie Turton, who also came on board to present her own show. August bank holiday Sunday saw CoOp/CoOperation Records present a day of bruk, featuring mixes from the likes of Ben Hauke, Kenny Dope and DJ Spinna, as well as which Mark Force and Afronaut joined us for a monthly show. A further day of bruk followed in November with Inkswel, Katie Barber, Sophie Callis, Marc Mac and Daz-I-Kue (Bugz In The Attic) amongst those gracing the decks.
In September we were honoured to have Detroit house and hip-hop don DJ Dez (aka Andrés) join Phat Kat on his Carte Blanche show as a regular collaborator (stepping in for DJ Design out of LA). Another standout show came in the shape of Lynnée Denise's Sonic Sunday school which explores the world of cosmic jazz, dub, dancehall, roots reggae, funky gospel, and electronic music. Lynnée coined the phrase 'DJ Scholarship' to re-position the role of the DJ from a party purveyor to an archivist, cultural custodian and information specialist of music with critical value. We also heard some brilliant shows from other new recruits Jay Carder, Babylon Fox, Craig Bratley and DJ Emma, and Illustrious Blacks joined us to spread their  NeoAfroFuturisticPsychedelicSurrealisticHippy gospel and cement our foothold in Brooklyn.
On top of all this we launched our 1BTN Supporters Club. For as little as £3 a month you can help keep this gorgeous radio station on the airwaves, and you get exclusive tracks, exclusive mixes and reduced price merchandise thrown in. Get on board!
For our end of year charts we asked our selectors to choose their 3 favourite albums, their 3 Favourite tracks, their favourite compilation, their favourite re-issue, and their label of the year. Full list of DJ Picks here.
Albums of the Year
1. Little Simz – Sometime I Might Be Introvert (Age 101)
The occasion demanded something big, and Simz smashed it out of the park. With the bombastic orchestral opening bars, all brooding brass and marching-into-war percussion, this team declare that they mean business. Inflo's production is cinematic in its hugeness and cheekily virtuosic in its genre melding/hopping confidence. One minute we're in smooth soul, next we're in grime, then we're in a roots West African groove or 80s boogie or ironic Hollywood schmaltz. With its dramatic interludes (Emma Corrin of The Crown pops up occasionally) this is damn near a concept album … and the concept is Little Simz herself, the introvert who has found herself centre stage, narrating an intimate biography of societal pressures, womanhood, stabbings, self doubt, her artistic journey – handing out mixtapes at school, brooding over an absent father. But, navel gazingly reflective and lacking rap braggadocio as it is, it also manifests a celebratory lightness splurged across its giant canvas.
2. Floating Points, Pharoah Sanders & The London Symphony Orchestra – Promises (Luaka Bop)
On paper this looked like it might be one of those ill-advised festival commissions that some 'curator' would come up with – one that diminishes all concerned – but Sam Shepherd was up to the task. If he had any ego in this project of his, it doesn't show, and he allows his delicate ambient contributions on keys and synths to be the setting for the 81 year old free jazz elder's lyrical saxophone explorations – Sanders hadn't made a studio album since 2003, so this was something of a coup. Seasoned experimenters and left field collaborators LSO provide soaring strings (arranged by Shepherd) for the emotional peaks of this set of 9 movements. Undeniably a thing of great beauty that demands to be listened to in one sitting.
3. Glenn Fallows & Mark Treffel present the GlobeFlower Masters Vol 1 (Mr Bongo)
1BTN associate Glenn Fallows (The Impellers/Andres y Xavi) and another Brightonian Mark Treffel (Blue States/The Soul Steppers) teamed up for this highly regarded set that was heavy with Axelrod and 60s/70s library music vibes. It was big on the Sussex coast but deserves to be big everywhere.
4. Cassandra Jenkins – An Overview on Phenomenal Nature (Ba Da Bing)
The 2nd album from the Brooklyn based singer songwriter has made it onto a lot of end of year lists. Although there are a couple of standout tracks – the opener Michelangelo, which is very Aimee Mann-esque, and Hard Drive, a beautiful ethereal spoken piece weaving together bits of conversations, it is definitely another album proper. Sensitive multi-instrumentalist producer Josh Kaufman – utilising sax, fretless bass, drum loops, field recordings and synth – deserves a lot of credit for managing to weave together Jenkins impressionistic sketches into a coherent work of transcendental dreaminess.
5. Madlib/Four Tet – Sound Ancestors (Madlib Invazion)
Given the status of previous Madlib collaborators – J Dilla, Freddie Gibbs, MF Doom – Kieren Hebden had much to live up to. Over the course of two years he was sent hundreds of bits of music, loops and beats by Madlib which he cajoled into an album's worth of material. Working outside his normal box he crafted a wonky futuristic, minimal affair with one haunting ear-worm (Road of the Lonely Ones) at it's centre.
6. Sven Wunder – Natura Morta (Piano Piano)
On his latest, the Swedish soundtrack composer forwent the Turkish Psych of Eastern Flowers (2019) and the jazzy Japanese chic of Wabi Sabi (2020) to explore the territory of 60s and 70s Italian library music. It's another full spectrum, fantastically engineered and produced, kaleidoscopic creation, abundant with strings, flute and harpsichord, and propelled by a driving rhythm section. This guy is some kind of genius.
7. Lady Blackbird – Black Acid Soul (Foundation Music Productions)
Los Angeles based Marley Munroe wears her influences on her sleeve, kicking off her eagerly awaited album with a take on Nina Simone's mournful 1966 track Blackbird, whence, presumably, comes her alias. She has a big, achingly melancholic jazz voice that can do justice to such things and also has the necessary musical accompaniment  – one time Miles sideman Deron Johnson on piano lends gravity to the situation, and Simone's music remains the touchstone for the material throughout the album. Also includes her great version of Voice of East Harlem's Curtis Mayfield produced rare groove gem Beware the Stranger (she is a big Mayfield fan). It is serious old school business.
8. Jex Opolis – It's Me, Jexy (Good Timin')
The  producer's first LP since moving back to Canada from Brooklyn is the kind of record that you need to accompany you on a night time drive through an industrial zone with bad ass car audio – all mind expanding 80s swirling pads and synths and submerged 90s breakbeats. Like Octo Octa, or the stuff on 100% Silk, this prepossessing balearic/progressive house concoction isn't sure if it belongs in the past or the future.
9. Cleo Sol – Mother (Forever Living Originals)
Inflo also gave his Midas touch to Cleo Sol's second album in two years, a time in which she also managed to contribute to epoch defining records by Sault and the Little Simz album and, mind bogglingly, give birth to her first child! (these people are serious over achievers!) The result: a beautiful, chilled set of soulful meditations on motherhood, deep in Stevie Wonder territory. In these days of X-Factor over emoted vocal histrionics, the restraint of Cleo Sol's delivery and her gorgeous tone is something to savour.
10. DJ Format – Devil's Workshop (Project Blue Book)
The Brighton homeboy won over the hearts of the 1BTN massive with this classy old school collage in the DJ Shadow tradition. He said "I've travelled half way around the world in search of old records that excite and inspired me to make music of my own and I truly believe that Devil's Workshop is my best work so far, the culmination of everything I've learnt over a lifetime of consuming and studying music."
Track of the Year
Alex Kassian – Leave Your Life (Lonely Hearts Mix) 
Unlike our End of Year Album chart, where there was a lot of agreement amongst selectors over the records of the year, there was no consensus whatsoever on the tracks of the year, with very few tracks getting multiple votes. Partly this is due to the over abundance of new music being released and also reflects a rich diversity amongst our DJs. Also, in another year where clubbing has been decimated it's hard to know what the biggest tunes are – dance tracks establish themselves not in our bedrooms but on the dance floor where we vote with our feet. Anyway, this is the track that has ended up on top (you can let the playlist tell the rest of the story) – an addictive balearic gem from Berlin based producer Alex Kassian that beamed in from the 1980s, Talk Talk influences on its sleeve, sampling the classic Trevor Horn produced Yes tune Owner of a Lonely Heart.
Reissues of the Year
1. Lewis Taylor – Lewis Taylor (Be With Records)
Lewis Taylor's classic first album first appeared in 1996 on Island Records and subsequently disappearing down a crack in the space time continuum – too late for the first wave of Brit neo soul that had developed out of Sade, Style Council, Terrence Trent D'Arby (now Sananda Maitreya) etc and flourished with the likes of Soul II Soul and some Acid Jazz artists, and failing to capitalise on the then ascendant popularity of the American wave of soul artists such as Erykah Badu and D'Angelo. It has become one of the lost great British albums of the last half century, an 'if you know, you know' cult classic, spoken of reverentially by diggers and musicians alike and fetching a pretty penny on Discogs. There is a clip of Lewis Taylor on YouTube where Jools Holland tells the viewers that Elton John told him to get Lewis Taylor on the show. Despite such friends in high places, one more album later, Taylor was off Island and putting out records on his own Slow Reality label, final retiring from music in 2006 – If you'd made a record this good and nobody bought it, you'd probably give up as well. Roll around 2021 and Neo Soul is in the air again, with the likes of Nick Hakim, Cleo Soul, and Kadhja Bonnet bubbling under, and Taylor has announced that he's working on new material. So do yourself a favour and get acquainted with this timely re-release, freshly re-mastered for vinyl across a 2 x 12″ package (the original was a single 12), an expansive beautifully produced collection of music, heavy on the Marvin and Shuggie Otis vibes, with psychedelic guitar wig outs, Beach Boys experimentation and the kitchen sink thrown in for good measure.

2. Alice Coltrane – Kirtan: Turiya Sings (Jowcol Music)
3. Wilson Tanner – 69 (Efficient Space)
4. Arthur Russell – Another Thought (Be With Records)
5. Ian Carr's Nucleus – Roots (Be With Records)
6. Yabby You & The Prophets – Conquering Lion (Pressure Sounds)
7. Bad Brains – Bad Brains (Bad Brains Records)
8. The New Age Orchestra – Let's Dream Together (Music For Dreams)
9. Lucky Mereki – You Got Me Dancing (RE:WARM)
10. Catherine Howe – What a Beautiful Place (Numero Group)
Compilations of the Year
1. Home: Volume One (RE:WARM)
Appropriately enough our runaway 2021 Compilation of the year is called Home, the brainchild of booking agency Warm's Ali Tillett (who look after the likes of Gerd Janson, Horse Meat Disco, Hot Chip DJs, Lou Hayter and Luke Una). You've heard of Ibiza chill, this is more like Dorset chill, more Thomas Hardy than Alfredo – a beautiful gatefold double LP package of mostly exclusive tracks from the likes of Âme, Richard Norris, Coyote, Crack'd Man (aka Crooked Man aka Róisín Murphy producer Richard Barratt), Fug (with their first material for over ten years), Kirk Degiorgio presents As One, Turtle, and Ewan Pearson's World of Apples project. All this is interspersed with nature and field recordings by Gary Moore (no, not the Irish hard rocker!) of BBC's Springwatch/Autumnwatch: a ship's horn in Poole harbour, an avocet, tawny owls, cormorants, puffins, swallows and swifts. If you need de-stressing over the festive season, get this on the go.
Honourable mentions for Athens of the North's sequel to our 2020 compilation of the year For the Love of You Vol 2, another deep dive into lovers rock covers, DJ Harvey's 3rd installment of The Sound of Mercury Rising, full of very leftfield balearica, DJ Amir's brilliant comp of stuff on underground Detroit Jazz label Strata, Jayda G's great DJ-Kicks  instalment, spanning rare groove and jazz funk into house, Don Letts' glorious late Night Tales dub fest, Version Excursion and Cherry Red's extravagant 5 CD set of British Psych Think I'm Going Weird.
2. For the Love of You Vol. 2 (Athens of the North)
3. DJ Harvey – The Sound Of Mercury Rising: Volumen Tres (Pikes Records)
4. DJ Amir Presents – Strata Records The Sound of Detroit Volume 1 (BBE)
5. Think I'm Going Weird: Original Artefacts From The British Psychedelic Scene 1966-68 (Cherry Red)
6. Late Night Tales presents Version Excursion Selected by Don Letts (Night Time Stories)
7. Patrick Cowley – Afternooners (Dark Entries Records)
8. DJ-Kicks – Jayda G (!K7)
9. Zepherin Saint presents Soulful Culture 2 (Tribe)
10. Cameroon Garage Funk (Analog Africa)
Label of the Year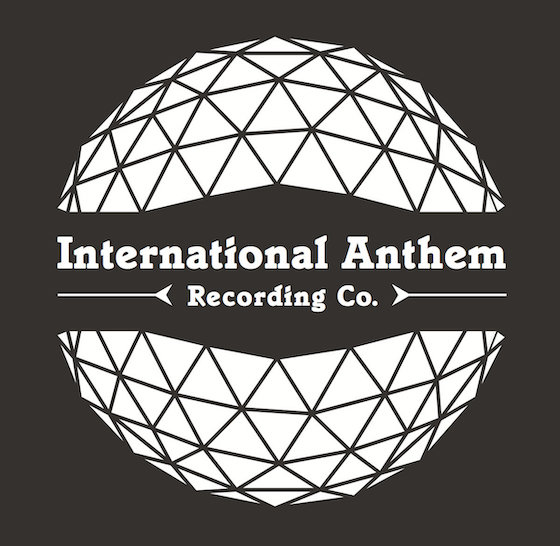 Listening to the opening, title cut of Irreversible Entanglements' hard hitting November album Open the Gates (International Anthem) it is impossible not to think of Art Ensemble of Chicago. And that's exactly the lineage that this astonishing label situates itself in – on a continuum that runs from Association for the Advancement of Creative Musicians (AACM, formed in 1965) through the likes of Tortoise and Chicago Underground Duo up to the present. This prolific Windy City institution has been releasing some of the most radical, challenging music in the jazz and experimental landscape since 2014 and this year there was no let up. January saw the release of a new album by Damon Locks' Black Monument Ensemble, originally conceived as a medium for Chicago-based former Trenchmouth singer's sample-based sound collage work but which has now evolved into a broad coalition of artists. Reeds player/composer Angela Bat Dawid started the year seriously ill in hospital with Covid, then released her Hush Harbor Mixtape No. 1: Doxology on the label – eerie laments peppered with vocoder vocals and her signature clarinet – then finished the year collaborating with Sun Ra Arkestra's Marshall Allen on a NYC Winter JazzFest commission Afro-Town Topics: A Mythological Afrofuturist Revue. Trumpeter Jaimie Branch's blistering Fly Or Die Live set, recorded in Switzerland was one of the most potent things that contemporary punky jazz has served up – think Makaya McCraven and Sons of Kemet schtick. Before the year finished there were also new albums from Tortoise guitarist Jeff Parker, Latin explorations in the form of a new Dos Santos record, and a new release from Ben Lamar Gay, who seems to have invented a genre all of his own. International Anthem is a radical, politically charged envelope-pushing creative force and could have been label of the year for the last three years.