It would be no understatement to say that 2020 was, by and large, a bit shit, especially for jobbing musicians, live music venues, clubs, and music festivals. On the upside, bedroom producers found themselves with a lot of time on their hands, online music events and performances were abundant and explored new ways of doing things, radio was thriving and there was loads of great music. We asked the 1BTN family to give us their picks of the year across five categories: favourite albums, favourite tracks, favourite compilations, favourite reissues and favourite label. We also asked them for their lockdown saviours: what or who kept them sane in 2020. You can read a non exhaustive list of individual selections here. Below are our winners, with accompanying playlists.
1BTN ALBUMS OF THE YEAR
1. Róisín Murphy – Róisín Machine (Skint)
It was always a two horse race for 1BTN's album of the year, but Róisín Murphy pipped SAULT to the top spot. Róisín has been on a roll since her slew of brilliant collaborations with producer Maurice Fulton in 2018 and there was no letting up in 2020 with an album that collected some older singles, 2015's Jealousy and 2017's Narcissus, a rework of 2012's Simulation, with newer material recorded with another Sheffield legend Crooked Man aka Richard Barratt, one half of original old school Warp bleepsters Sweet Exorcist. There wasn't a dud track to be heard on this album, the former Moloko chanteuse's fifth solo LP, and it runs together like a DJ set of ebbing and flowing wonky downtempo disco jams and electro soul confessionals. Unlucky for Róisín this collection of festival ready loveliness came out in a year when there weren't any festivals to go to. Undeterred, her customary flamboyance and extravagant outfits found outlet via a series of Live @ Home films that clocked up an impressive tally of YouTube viewings. A series of acoustic renditions of the album material, accompanied only by guitar, were equally endearing and served to affirm the strength of the raw song material. Róisín is 1BTN's undisputed queen of 2020.
Listen to Róisín in conversation with Mickey Duke here:
2. SAULT – Untitled (Rise) (Forever Living Originals)
The enigmatic outfit apparently involving Little Simz and Michael Kiwanuka producer Dean 'Inflo' Josiah, Cleo Sol, Melissa Young and Kadeem Clarke put out another two LPs in 2020 without finding it necessary to tell anyone anything about themselves. The consensus amongst the 1BTN selectors was that the second of the two, Rise, was the stronger record, or possibly just a more comfortable listen. Mixing up pop, soul, R&B, funk and other influences with now customary aplomb it holds nicely together as a long listen. Stand out tracks if we're gonna choose: the ear wormy Free and Strong with its brilliantly segue into full samba batucada.
3. Rheinzand – Rheinzand (Music For Dreams)
A collaborative project between multi-instrumentalist and producer Reinhard Vanbergen, Charlotte Caluwaerts (Tundra) and Mo Disko of The Glimmers, this Belgian trio ticked all the boxes with the 1BTN balearic massive. A subtle concoction, a bit Moroder, a bit New Beat, Yello, and downtempo modern balearic chug, Rheinzand managed to sound like everything and nothing at a time when so many electronica and dance music tropes have been rinsed dry.
4. SAULT – Untitled (Black Is)
Less than a month after the killing of George Floyd by Minneapolis police, SAULT released their third album, largely, it seemed, as a response to that terrible incident and on an impossibly short turnaround. This 20 track album is full of simmering anger and melancholy, a mix of minimalist protest songs, sonic experimentation and poetry, like the last 60 years of socially conscious black music all at once. The standout track Wildfires was the zeitgeist tune of the year – "Take off your badge, We all know it was murder."
5. Horse Meat Disco – Love and Dancing (Glitterbox)
The Horse Meat boys disco schtick came to full fruition with this album. 10 years ago, when the disco revival hit us and ushered in re-edit fever, we mostly had to make do with cut and pastes of 70s classics as there wasn't the know how and resources to make records with the same extravagance as those of the previous era (with a few exceptions, eg Joey Negro) but this lot have honed their skills up to the next level with the help of Luke Solomon. With some proper divas in the booth; 1BTN's Amy Douglas, Kathy Sledge, Valerie Etienne and N'dea Davenport of Brand New Heavies, this is a collection of big disco rollers, fully embracing the present but with a foot in the past.
6. Linkwood & Greg Foat – Linkwood & Foat (Athens of the North)
There's a lot of love at 1BTN for keyboardist/composer Greg Foat. He was prolific in 2019 and in 2020 had two albums in contention for 1BTN's top ten – Symphonie Pacifique on Strut and this one in collaboration with the underrated Edinburgh producer. Linkwood has been putting records out for the last ten years on a very relaxed schedule but with very high quality control (think deep deep house, Move D meets Ron Trent) and him and Foat is a match made in heaven – he brings the wide spaces and pulsing grooves and Foat the flourishes. Brilliant record.
7. Mildlife – Automatic (Heavenly Recordings)
No surprise to see this here. 1BTN and Melbourne's Mildlife have a relationship going back a while now. In 2018 1BTN promoted their Brighton show, touring for their first album Phase, and in 2020 Mildlife came on board for a regular show on 1BTN. This is not merely nepotism, Automatic earns its place here because it's a great record! As ever, hard to pin down where they sit musically. Informed by contemporary club music and lending themselves to a good remix, across the six lengthy tracks of this LP you can also hear a bit of prog, a bit of Steely Dan and a lot of Ned Doheny, all held together with impeccable musicianship.
8. Erland Cooper – Hether Blether (Phases)
It's not all dance floor belters at 1BTN. The third album in Erland Cooper's Orkney Islands trilogy found its way into the hearts of the station's more sensitive souls. This prolific composer drew inspiration from the landscape, people and heritage of his native land to create a beautiful record that sounds like the soundtrack to an as yet unwritten movie, not full of rain and melancholy, but understatedly potent with old gods and powerful elemental forces. Read Murray Scott's interview with him from earlier in the year.
9. Matthew Halsall – Salute to the Sun (Gondwana)
Less jazz than might have been expected in this chart for a radio station with a lot of jazzheads, but this is the pick of this year's crop. Matt Halsall's follow up to Into Forever was a long time coming whilst he put together an entirely new Manchester based band (apart from regular bassist Gavin Barras) that wasn't reliant on session musicians. It was well worth the wait – Salute to the Sun is a beautifully realised collection of restrained musical meditations channelling Alice Coltrane (there's still a harpist) and Yussef Lateef. Read our interview with Matthew here.
10. Kelly Lee Owens – Inner Song (Smalltown Supersound)
Like Daniel Avery, Kelly Lee Owens has the capacity to lay down a proper techno banger (see Melt!) as well as tracks of restrained gently pulsating space age loveliness. More than that though, this also feels like an intensely personal statement with Owens' vocals weaving the whole thing together into something that even the mildly techno averse person could enjoy. One thing's for sure, this material is so good and crossover friendly that she's unlikely to remain in the techno ghetto, if she was ever there in the first place.
1BTN TRACKS OF THE YEAR
1. Str4ta – Aspects (Brownswood)
Str4ta were clear winners in the best track of the year category after arriving out of nowhere on Gilles Peterson's label at the end of September with this serious slice old school Brit jazz funk. Apparently the result of a jam session and initially released as a limited pressing of 500 hand stamped white labels this soon caught on with the 1BTN massive. Both versions of the track are great, but here we're rolling with the Demus Dub, the rawer of the two, and the one most obviously displaying its indebtedness to Atmosfear's classic Dancing in Outerspace. A whole album's worth of material is arriving in February and Brownswood aren't giving anything away about the project or what musicians are involved, but it'd be surprising if some well known players haven't got a hand in it. A brilliant record.
2. Daniel Avery – Lone Swordsman (Phantasy Sound)
Many of us were left reeling in February with the news of the death of Andrew Weatherall, the most influential DJ and producer of his generation. Daniel Avery made this track in dedication to the great man, and it was a fitting tribute, thoroughly Avery but part Smokebelch. "Andrew was a hero, a friend and someone who regularly reminded us all how it should be done"
3. Sinéad O'Connor – Trouble of the World (Heavenly Recordings)
You don't take on Mahalia Jackson lightly, and Sinéad meant business, bringing some world weary gravitas to this rendition of Trouble of the World that was her response to the death of George Floyd. Were you not aware of that though, this certainly sounds like the soundtrack to a year when everything went tits up, which it definitely did.
4. Gabriels – Love and Hate in a Different Time (Gabriels)
A haunting piece of retro-future soul brilliance from a fledgling LA based outfit that you might think of as a spiritual cousin to this year's output from SAULT. The short film that accompanied its release – spliced together film footage of the dancefloor over the decades – ends with Gabriels vocalist Jacob Lusk singing impromptu through a megaphone at a Black Lives Matter protest in LA. After a couple of listens it somehow takes on the familiarity of a rinsed classic cut.
5. Sarah Davachi – Play the Ghost (Late Music)
A track that the cognoscenti singled out from the 17 tracks on minimalist LA based composer's Cantus, Descant, the first release from Davachi's new label, Late Music (a partner of Warp) which features recordings from six different organs scattered across North America and Europe. Nice to see this in our chart.
6. Bicep – Apricots (Ninja Tune)
Bicep are good for at least one major dance floor destroying trippy trancey builder per year and this year they had two – this and Atlas. A cynic might say that they are a tad formulaic, but if you've invented your own niche and it works, why not milk it? There were of course no clubs or festivals to enjoy this at so you could only dance drunkenly around your living room hoping someone might drop it somewhere next autumn, or whenever we get out of this hole.
7. Róisín Murphy – Something More (Soulwax remix) (Skint)
Penned by 1BTN radio star Amy Douglas, this was one of the stand out tracks from Róisín Machine. No consensus on which mix, but we're gonna go with this version by Belgium remixers du jour Soulwax, who you can always rely on for some extra whump and weirdness. Another great record slightly wasted on 2020.
8. Hallelujah – Hallelujah (Ewan Pearson Remix) (London Music Stream)
You wouldn't have thought there was any more joy to be rinsed out of this Madchester Mondays classic, but you'd have been wrong. Ewan Pearson injected new life into the old beast whilst Shaun and Bez embarrassed themselves on Gogglebox.
9. Khruangbin & Leon Bridges -Texas Sun Dead Oceans)
At the beginning of the year, ahead of their well received Mordechai album, Khruangbin snuck out this lovely collaboration with soul revivalist Leon Bridges. Their reverby twang was a perfect fit with his sugar coated crooning.
10. Contours & Yadava – Speaking Through Broke Shells (Anma)
Stand out track from and EP collaboration between on form and prolific Cumbrian producer Contours and Manchester based Yadava. Sophisticated Neo-broken beat funkiness with added sax. Killer track.
1BTN Label of the Year – Music For Dreams
Given the strong balearic representation on 1BTN, perhaps no surprise to see Music For Dreams topping the chart. Kenneth Bager's Copenhagen based label was on good form, holding to its aesthetic of Ibiza chill, cross cultural ambient, gentle electronica and 'danceable balearic'. The Rheinzand album was their big hit but other highlights included; the fantantistic Oto No Wa compilation, put together by Ken Hidaka, Max Essa, and Dr. Rob. which mapped the evolution of chilled Japanese sounds across 3 decades, Bager's own Late Night Symphony (Tribute to Andrew Weatherall), a trio of releases from Nottingham balearic dons Coyote, Santino Surfers' Sun Rise Well, and a triple album from composer Reinhard Vanbergen. Runner up label of the year was Athens of the North, who released our compilation of the year For the Love of You, one of our top ten albums (Linkwood & Foat) and continued their relentless digging and releasing of rare groove, funk, disco and boogie. Honorable mentions for Brighton heroes Mr Bongo, Rhythm Section International, celebrating 5 years in the business, Leng, celebrating ten years, Toy Tronics, Bongo Joe, Ninja Tune, and Forever Living Originals.
1BTN Compilations of the Year
1. For the Love of You (Athens of the North)
Lovers Rock, that uniquely British mash up of smooth soul and reggae grooves, seemed to be in the air in 2020 and saw a resurgence of interest on the back of Steve McQueen's brilliant Small Axe series of films screened by the BBC (particularly the second one, simply called Lovers Rock). The always on point Athens of the North were impressively ahead of the curve with an April release of this 12 track compilation of lovers rock covers curated by Sam Don and overseen by Euan Fryer. Named after the Isley Brothers cut, covered here by Simplicity, there are no duds and many highlights; Michael Prophet's cover of Starvue's Body Fusion, Christine Lewin's version of Mtume's Juicy Fruit, Misses Misty's take on Lowrell's Mellow Mellow Right On, and Karen Dixon's version of Deniece Williams Free. This album was apparently two years in the making and it took many musicians, singers and producers to bring it to fruition. For the Love of You was evidently a labour of love. Athens of the North, 1BTN salutes you.
2. Mr Bongo Record Club 4 (Mr Bongo)
Fourth in this series from our beloved Mr Bongo, a selection of rare lost gems from the Brazilian, African, soul, funk, and disco genres, and, in a departure from the norm, also including recordings by contemporary artists; Matthew Tavares (of BADBADNOTGOOD fame), Wax Machine (a remix by 1BTN's Wyndham Earl), and DJ Format & The Simonsound.
3. Claremont Editions Volume 2 (Claremont 56)
Paul "Mudd" Murphy put together a second brilliant selection of balearic jams – a mix of new cuts as well as unreleased archive material from the label's family of artists and even some never-heard-before remixes. Great cover artwork by Jim Woodring.
4. Virtual Dreams: Ambient Explorations In The House & Techno Age, 1993​-​1997 (Music From Memory)
An overdue compilation of the multifarious ambient electronica that was born of rave chill out rooms of the late 80s and early 90s. Tracks from the likes of David Moufang (Move D), Space Time Continuum, LFO, Dubtribe and Richard H Kirk of Cabaret Voltaire. There's a lot of this stuff that could be mined, but it's a start.
5. CoOp Presents: Plug One (CoOp)
Broken beat is alive and flourishing. IG Culture and Alex Phountzi's label, taking its name from the classic noughties clubnight, showcased producers from in and around the world of bruk and beyond – some already well-established in the field, some up and coming and some brand new artists.
Other contenders in another year of great compilations: Africa Seven's Africa Airways Six (Mile High Funk 1974 – 1981), Burning Rockers 1 (The 12″ Mixes), African Rhythms 1970​-​1982 by Oneness of Juju, SHOUTS: 5 Years of Rhythm Section INTL, Join The Future (UK Bleep & Bass 1988-91), Ten Years of Leng Records 2010 – 2020.
1BTN Reissues of the Year
1. Prince – Sign o' the Times (Super Deluxe) (Warner)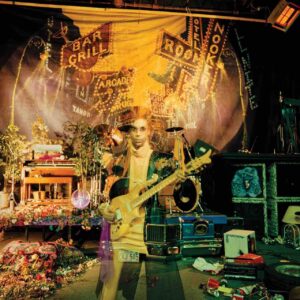 In itself a reissue of Sign o' the Times wouldn't be much to shout about, but this massive vault-raiding eight disc reissue of the 1987 album features more than 63 previously unreleased tracks or versions. Prince was never short on ideas and never work shy – even the sessions that produced the record went on for a full year and were intended for multiple unrealized projects and albums. If you haven't got much to do this New Year, making sense of this beast could be your listening project – a recommendation from the 1BTN Prince-heads.
2. Global Communication – Transmissions (Evolution)
Another fat one, and a close second in the 1BTN chart, this 3CD box set collects much of the output of Global Communication, the 90s collaboration of electronic music pioneers Mark Pritchard and Tom Middleton, who have recorded both together and apart under numerous aliases and across multiple genres. Their first two albums are included and the third CD collects tracks that were either unreleased at the time or were released as standalone singles, and various remixes. Essential listening that would sit nicely next to the Virtual Dreams comp (listed above) on your shelf.
3. Jon Hassell – Vernal Equinox (Remastered) (Jon Hassell)
Jon Hassell's 1980 Editions EG album Fourth World, Vol. 1: Possible Musics, produced by Brian Eno, is the record that gave the trumpeter/composer's career a leg up, but Hassell had already set out his stall and his conception of 'Fourth World' music on this 1977 debut, combining elements of various world ethnic traditions with modern electronic techniques. Lusciously remastered for extra listening pleasure.
4. The Awakening – Hear, Sense and Feel (Real Gone Music)
A much sought after Jazz LP reissued as part of Real Gone Music's new pressings of the California-based Black Jazz label, previously going for unholy sums on Discogs. The AACM associated outfit, featuring Reggie Willis (bass) and Ari Brown (tenor sax and flute) The Awakening "inhabit[ed] that sweet spot between the free jazz and Afrocentric explorations of the Art Ensemble and [a] rhythm-heavy soul-jazz sound." Sits nicely next to Chicago label International Anthem's recent output.
5. Noel Williams – Shoot From the Hip (Emotional Rescue)
Another great release, part of an exquisite series of Emotional Rescue reissues of Noel Williams/King Sporty material from his Konduko label exploring this former reggae producer's forays into disco, funk and early electro, feeding into the Miami Bass sound.
1BTN LOCKDOWN SAVIOUR OF THE YEAR – LUKE UNA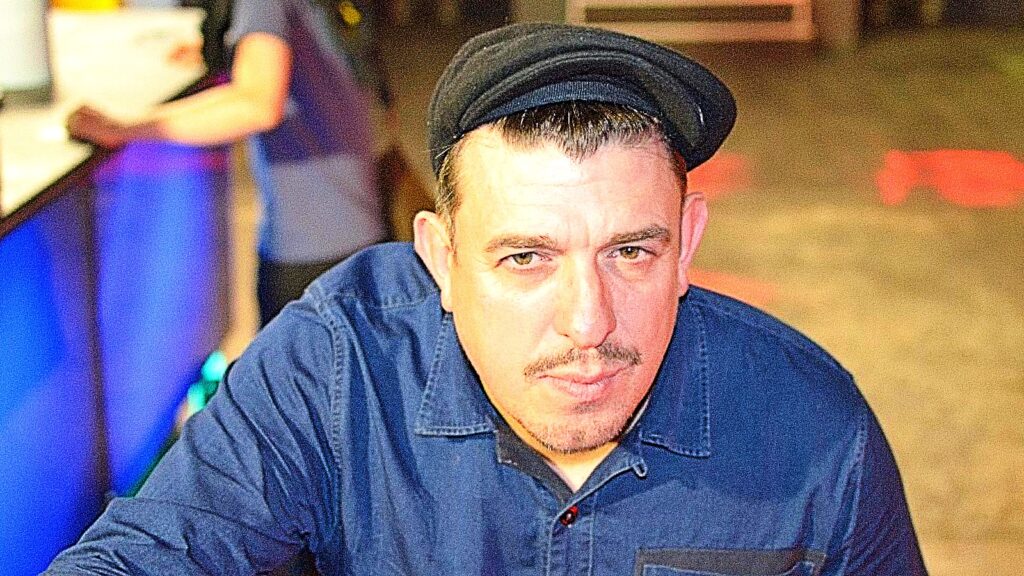 Apart from the obvious joy of listening to 1BTN and  the many pleasures of living in Brighton – swimming in the sea, walking on the beach and the South Downs – and numerous TV shows, Luke Una got our vote for Lockdown Saviour. A constant source of top entertainment and musical enlightenment on Instagram, his Worldwide shows were also essential listening. 1BTN's Joel Essex interviewed the great man for our website early in the year. Read it here.