So, we hit the ripe old age of 8 years old! Ripe in dog years, at least. Far from being old dogs though, we still have plenty of bark and bite, retaining our super playful nature and our love for heavy petting … i really don't know where this is going … Moving on …
We launched on Good Friday in 2015 and the stars have aligned for us to party again on Good Friday 2023! We once again host at the best little night spot in Brightonia, featuring two of our favourite selectors in the world!! True say.
Nick The Record – One of the world's most highly revered record dealers, DJ, producer and all round star man plays a rare outing in his home town, and as he does what he does best the longer he's allowed to work the floor, we are only too happy to oblige, giving him a 4hr slot to wow all you slinky shakers and movers until the wee hours. Nick has been involved in the scene for the past 25 years, DJing, releasing the occasional record and selling rare Disco & Soul records to the stars. He spent much of his DJ career in Japan but in more recent years he has been sharing his music closer to home. He's played at some of the best festivals in Europe over the last few summers with sets at Kala, Love International, Meadows In The Mountains, Dekmantel Selectors, Houghton & Southern Soul. As well as travelling around the world spinning his enviable record collection, Nick also runs a regular party in London called Tangent with John Gomez, which is one of London's hidden gems, in which the two selectors dig deep into their record collections to play everything from Afro Disco and sun-kissed tropical rarities to Soul & electronic gems. You can expect more of the same for this unmissable night out.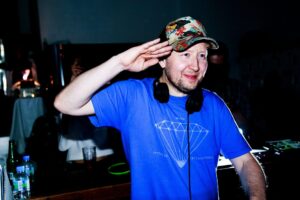 Jayne Winstanley – You already know about our star girl, don't you? The DJ's choice, our Jayne has been involved in the scene for around the same time as Nick. Curating the club nights at Keele Uni waaaaay back when and slowly working her way South, to where she is today, rocking dancefloors on these fine shores and beyond. Spinning records is what Jayne does best and there's one better placed to be warming up for this absolute heater of a party!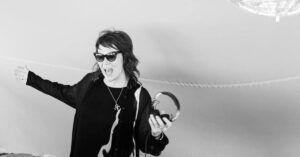 Tickets are just £8 early birds and £10 others. If you want to save on the booking fee you can pay via the 1BTN PayPal and we will add your name to the guest list.
PAYPAL
1. Pay and get paid
2. Send money
3. info@1btn.fm
4. £8 per ticket. Pay amount for the tickets you want.
5. Put how many tickets you want & provide names of ticket holders
6. IMPORTANT! Please pay 'friends and family' and not 'Goods and services' otherwise we will have to pay a fee and then pass that back to you!
7. Send.
OR book on Eventbrite https://www.eventbrite.co.uk/e/1btn-8th-birthday-party-w-nick-the-record-jayne-winstanley-tickets
Big love
1BTN x